In finding shoes to include in this week's volume of awesomeness, I came across these Steve Madden Bombb shoes at Zappos.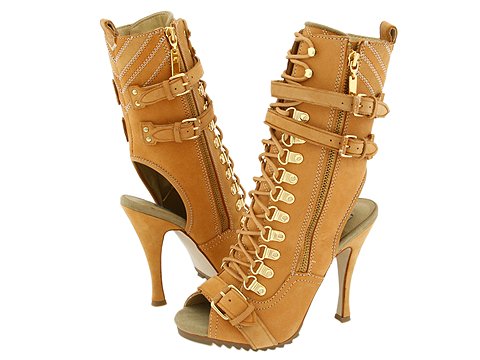 What do you think? Are these incredibly high style or just plain dumb? A few details to consider:
The laces
The straps
The open heel
The peep toe
What do you wear with these shoes? Black leggings, maybe?  I'm putting these in the same category as those crazy pants: pretty ugly and mostly useless.  But I might be missing something, so I would love to hear some alternative perspectives. What do you think of these shoes?
Jenn @ January 13, 2009