I promised fewer fashion items this week, and I think I stuck to that. However, there is some wacky stuff in this volume, so enjoy!

1. Electric Cruzin Cooler. Whenever I see someone with one of these coolermobiles at a game or public event, I am instantly overcome with extreme jealousy.  So I set out to find one of my own. Turns out, it wasn't very hard to find. A little expensive (starts at $399), but really, this thing rocks.  Look at that guy! He loves his Cruzin Cooler.
2. Brook There Waist Dress. Organic, simple, pretty. This dress is made from all-organic materials and comes with the wrap belt. It's casual and simple, but elegant.  A little pricey for what it is, but it's eco-chic, so that's good.
3. Horse Head Pillow. You've really got to click through on this one. The site where you can buy this awesome horse head pillow has lots more great pictures of the pillow in context, as well as some pretty funny descriptions and testimonials. Seriously, this is an offer you can't refuse.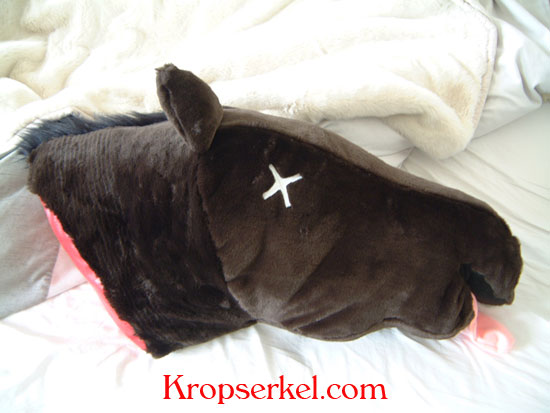 4. ASOS Premium Colour Block Corset Dress. This is a fabulous party dress!  Sorry to post two dresses in one post, but this dress was too awesome to wait until next week.
5. Mustache Self Portrait Mirror by Choe and Tomlinson. This mirror has a mustache on it! I could stand in front of it and imagine I'm a late 19th century train robber, planning my next heist.  I'll be the biggest toad in the puddle.
That's all for this week. See you next time!
Jenn @ October 6, 2008