As usual, there's plenty of good stuff to choose from this week. Enjoy!
1. Trophy Hangers by Phil Cuttance. Aren't these cute? I like these little animal trophies a lot (especially the butts). There's a moose, a giraffe and a hippo.  I wonder why so many hunters only have the heads of their game mounted. Why not the back ends?
2. Be & D Suzy Cobalt Pumps. I probably need to branch out with my color choices; I seem to always post blue and purple things. But so what? These shoes are awesome and part of the reason they're awesome is that they're this rich, brilliant blue.  I really like the combination of suede and patent leather.
3. Skip Hunt Krishna Photograph at Austin Art Garage. Supporting local art and artisans is important to me. Austin Art Garage is a great way to do that- I can view and purchase a ton of Austin art online. I particularly love this photo by photographer Skip Hunt, but there are all kinds of other choices so you're sure to find something to fit your particular preferences.
4. Pretty Little Perch Necklace. Absolutely adorable. This little bird necklace is handmade and really cute. I've seen a lot of very delicate, smaller necklaces around this year and this necklace fits in well with that trend.
5. John McCain Mask. Want to be John McCain for Halloween? Well, here's your chance. It's not a bad likeness, but it could stand to be a bit more jowly. They also have Barack Obama, Al Gore and Saddam Hussein if your tastes swing in any of those directions.  Personally, I'll stick with a classic and go as Nixon (now those are some good jowls).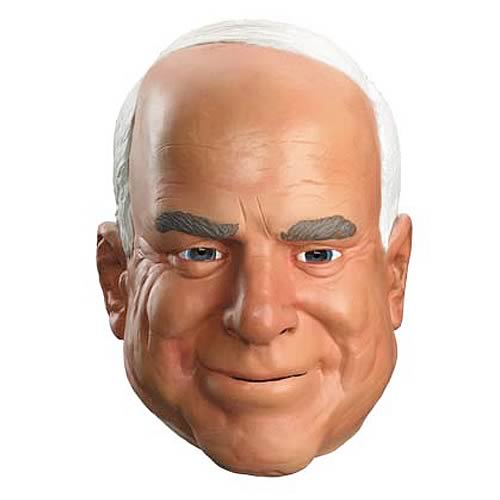 That's all for this week. See you next time!
Jenn @ September 23, 2008